You are here: Homepage » Plumbing Guide
Plumbing Guide
When you want to get a job done, you naturally want to hire the best in the business. And when it comes to Dallas plumbing, there's simply no one better than local experts. Plumber Dallas' well-trained professionals boast a mastery of their craft and a familiarity with the city's plumbing structure, a combination which gives them an edge over all others. The knowledge and experience of the plumbers in Dallas assure you that you'll be given a quick solution to every plumbing problem.
Expert Assistance
Plumber Dallas' personnel are capable of handling problems of every degree, from minor leaks to full-scale plumbing emergencies. Regardless of the severity of the situation, these local plumbers will be glad to provide their expert assistance.
Preventing Plumbing Crises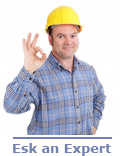 An ounce of prevention, however, is always better than a pound of cure. Such is why these Dallas plumbers also offer to inspect your home plumbing system on a regular basis, to ensure your pipes are kept in good condition. This service includes finding and correcting any damages in your pipes, and cleaning your drains to prevent clogging.
Plumber Dallas acts as your plumbing guide as well, teaching you what should be done in case of an emergency and showing you where all the shutoff valves are located.
The company's first-rate service significantly lowers the risk of a plumbing crisis, and sufficiently prepares you for the unlikely event that one should still take place.
Honoring the Code

Every Dallas plumber must live up to the standards that official state and federal policies have set. As is to be expected from a respected plumbing company, Plumber Dallas honors the Plumbing Code of the city of Dallas.
This code includes rules and regulations which involve appropriate pipe diameter, proper placement of shutoff valves, and the use of suitable plumbing materials, among others, which Plumber Dallas is happy to adhere to for the sake of safety and quality plumber service.
There's no question, then, that it is the company to turn to when you need to find a plumber who is both professional and reliable.
If you're interested to hear more about the services and special offers of Plumber Dallas, don't hesitate to call. The company's receptionists are always ready to accommodate you.